An all inclusive video platform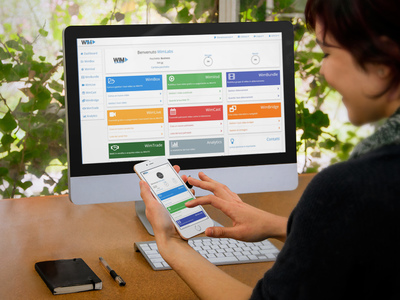 WimTV is the best solution for creating and managing your own professional Web TV. From your personal dashbord you can upload your videos, publish them for free or for a fee, make direct streaming and implement program schedules covering 24 hours.
PayPal integration lets you easily monetize your videos. Sell your videos on pay per view or enter them in a subscription. When they are purchased accreditation is immediate! You can also use our market to sell your content to other WebTVs.
Are you a web developer? Download GetWim! With the WimTV framework you have everything you need to create ad-hoc video solutions for you and your customers, from simple Web TVs to full fledged video portals.